Spyderco Tenacious , 3.39" Plain Satin Blade, Black G10 Handle - C122GP
Retail Price
Regular price
$73.00
You Save
$23.01 USD (31 %)
Eligible for
FREE Shipping
The Spyderco "Tenacious" Folding Knife is a pocket-sized powerhouse! An incredible knife, the Tenacious Folder is the perfect personal all-purpose knife for home, work bench, office, or outdoor adventure! Its G10 laminate handle is ergonomically-designed to reduce fatigue from extended periods of use, and its 8Cr13MoV stainless steel blade is precision-wrought to maximize its cutting performance.
As with many of Spyderco's products, its unique large-holed design and textured spine jimping allow for quick and confident deployment in any weather circumstance, and its partially-serrated blade also allows for the versatility that our best customers demand.
Specifications
Assisted Open
No
Automatic Knife
No
Blade Color
Silver/Gray
Blade Edge
Plain
Blade Length
3.38
Blade Material
Stainless Steel (8Cr13MoV)
Closed Length
4.37
Handle Color
Black
Handle Material
G-10
Knife Type
Folding
Knife Weight
4.10
Lock Type
Liner Lock
Pocket Clip Included
Yes
Point
Drop Point
Sheath Included
No
Total Length
7.75
Quick! List the most respected and innovative knife companies you can think of. If you know anything about knives, Spyderco is somewhere near the top. Spyderco Inc. makes some of the most unique and downright bizarre knife designs you'll see on the market, but from the number of passionate fans discussing, debating, and learning everything they can about Spyderco knives, it's clear that the company has done something right.
From the Glesser Family and the Spyderco Crew:
Since starting Spyderco we've been told our knives are different, peculiar, even out there. All true. Thinking beyond established knife industry barriers allowed us to introduce new and radical innovations to the knife culture including: One-hand opening, serrations on a folder and a clip to attach a knife to a pocket.
We didn't go into business to rake in a mountain of dough we're here for more selfish reasons- indulging our passion for creating knives. Spyderco is definitely out of the norm in the knife industry in our dedication to researching and developing fresh, improved and better performing materials all with function and reliability being key.
Someone once said to Sal Glesser, Spyderco's owner, "You must design in the dark because your knives look so strange." True again. Our recognizable appearance is a result of designing ergonomic functional tools rather than applying lipstick and nylons to a pocketknife. We may look curious, homely, whatever, but we'll never be called unusable or undependable.
Making knives that consistently deliver reliable high-performance requires an ongoing commitment to testing. In our million-dollar testing facility we examine edge retention with a CATRA machine, look for rust development with Q-FOG, check the force needed to open and close a knife. We also repeatedly test for stress, wear, optimal heat-treating and actively search for higher quality, performance enhancing steels and materials.
As a customer you probably don't think about this, or much care, but it allows us to put forth a promise. When you purchase a Spyderco you are buying a high-quality reliable cutting tool designed and manufactured for peak performance and ergonomic comfort. Those Who Know Carry Spyderco.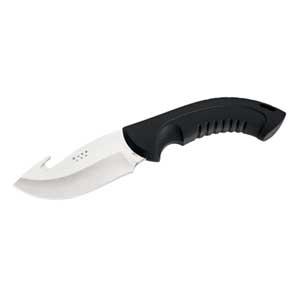 Owen F. from Orange County, CA on Thursday
Buck Knives Fixed Omni Hunter 12 Pt Knife with Black Handle and Guthook Blade
"What can I say - It's a Buck! Excellent feel and of course very sharp. I have owned many Buck knives over the years (I'm 69) and I have never been disappointed."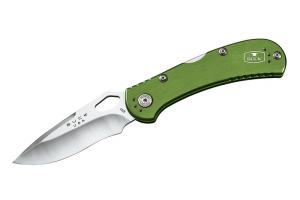 Dom C. from Bay Area Northern Ca on Thursday
Buck Knives Spitfire, Green Aluminum, Plain
"I find this knife to be a solid edc performer. I have been carrying it for about two eeeks now. I am a contractor and I am tough on blades. I like the pocket clip and how secure it is. Most picket clips fail for me after a while. This seems to be very strong and durable. The blade is easy to sharpen.If it had an assisted opener it would be a 5."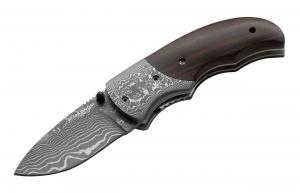 Jim G. from Jacksonville Ar on Sunday
Magnum by Boker Damascus Stubby Single Blade Pocket Knife
"Knife is as good to use as it looks and it looks and feels great . Would reccomed to all..."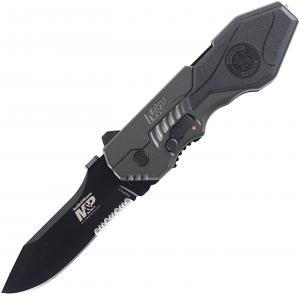 Misty T. from Huntsville , AL on Friday
Smith & Wesson SWMP4LS M&P Linerlock Knife with 2nd Generation MAGIC Assisted Open
"I bought my 23 year old son this knife, his gift for graduating from Parris Island Marine Boot Camp. I had it personalized with his Name and Marine moto. He was SO HAPPY with the knife! It has a police / military feel and look to it . This is my second purchase of this same knife, and I will be buying myself this same one soon!"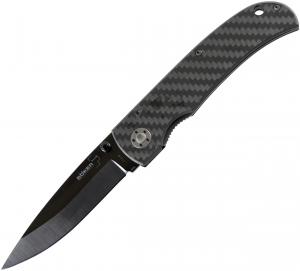 Chuck M. from Minnesota on Friday
Boker Plus Anti-Grav Folding Knife with Ceramic Blade & Carbon Fiber Handle
"Great knife, great price and great service. I highly recommend the Knife Depot"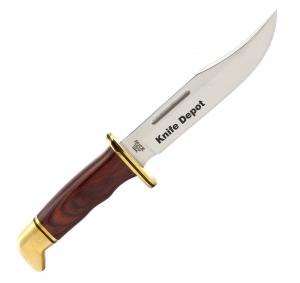 Kelly K. from Round Rock Texas on Thursday
Engraved Buck Special Fixed Blade Knife With Cocobolo Handle
"It was such a wonderful experience ordering a Buck 119 with a bible verse inscribed on it for a very dear friend, and will definitely be back in the future!"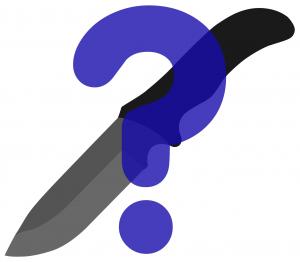 Brian C. from Brooklyn, NY on Thursday
"Oops" Knife Deal
"I ordered 10 of these and was very impressed with the quality selection that I received! I am waiting for this deal to be available again (hopefully soon) so I can order another batch... thank you KnifeDepot!!!"